Create a Portrait of a Pet with Collage
Paper collage Pet and self Portraits . Everyone loves their dog or cat, so in this class you can create a memorable portrait.
Also if you want to do a landscape, still life or another other theme , let me know.
 In this online class the participants will use a photo of their dog or cat and then use it as a basis for then creating a portrait. From a simple drawing or black and white photocopy on paper or card , I will show how I slowly create a portrait , cut and tear pieces of paper , card , magazine to build up and abstract likeness. i can answer questions as we go and I think you will be amazed by the results. 
If you want a different time for the class I'm flexible Great for team building or corporate events 
Other things to note Make sure you have materials at hand and ready before you start the class. 
If you have time to draw the dog beforehand thats even better .Its probably best taking part in this experience using a tablet or computer.
Commissions are also accepted.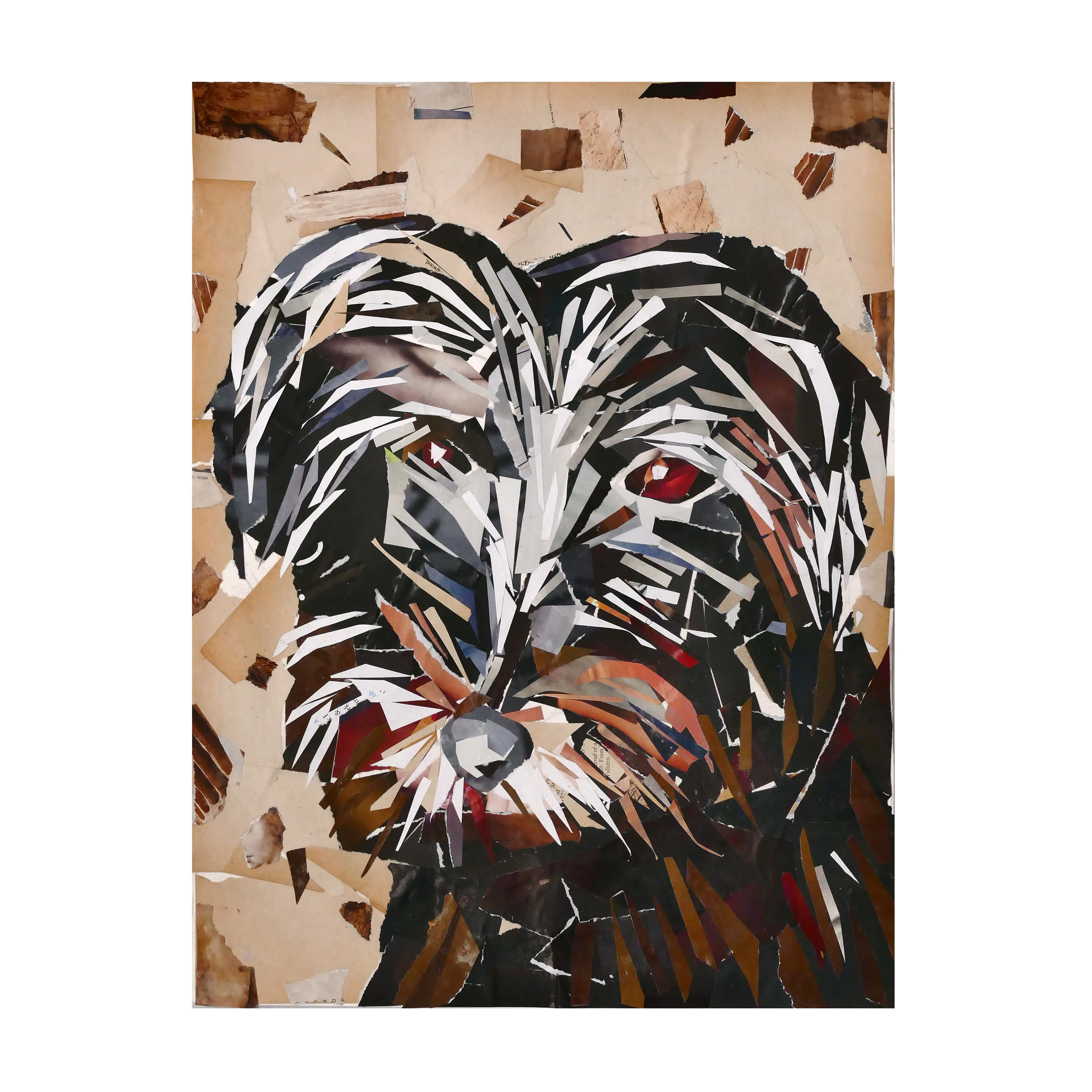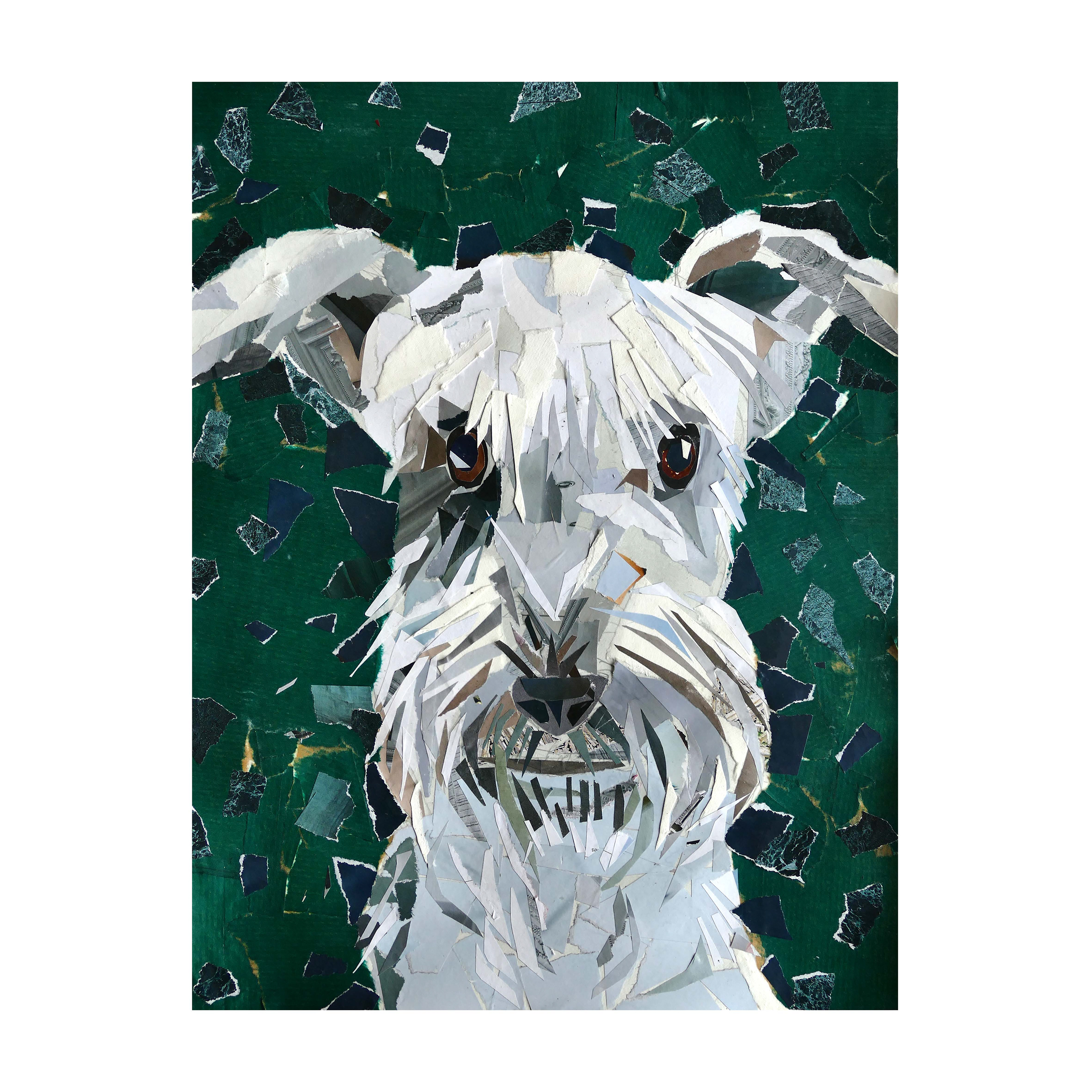 We had a great time with Martin! He's amiable and knows how to manage a room/group, and the project was just a fun and novel thing to do together. Our collages are now on the fridge!  Cathie January 2021
Great experience. Martin was super friendly, knowledgeable, and encouraging. We really got into it, and would highly recommend to anyone looking for a great guided collaging experience.  Jesse December 2020